Variety Of Supplies For Packing Offered In Brompton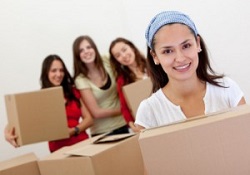 There are plenty of packing supplies which can be used for a variety of purposes. But all of them have one thing in common, and it is to keep your belongings intact and protected. We, Brompton Removals, as a professional removal company, have trained specialists who know how to work with any type of packing supply, but also are familiar with the different packing techniques and tricks that can be applied to a certain kind.
If we have to make a comparison between all packing supplies, cardboard boxes will probably take the first place as the most used ones among the others. And with a good reason – they fit the belongings that you have and put them in order. They are the ones that help you stay organized.
Everyone knows what bubble wrap is – the plastic sheet with bubbles. It's not a secret that its main usage is actually to prevent objects from breaking. Actually, when used properly, it does the job perfectly.

Peanuts for packing (don't mistaken them for the real ones) serve for filling in gaps in boxes, so that the belongings in there wouldn't be able to move and cause damage to your belongings.

Newsprint paper can basically be used to wrap items in order to avoid scratches. It's too light to protect them from breakage, but if it's scrunched, it can serve as an additional security to make the contents of a box tighter.
Foam wrap is a soft roll that comes into use when some objects have to be safely wrapped, meaning that it plays the role of a scratch and breakage protector.
Other useful packing elements are:

• Glass and dish dividers. They are truly irreplaceable when we have to move fragile items like these ones.
• Foam sleeves which look like soft hollow tubes.
• Stretch film, as you can guess, is a very stretchable plastic film which can be wrapped around numerous boxes, for instance, to keep them together.
• Professional packing tape, which is stronger than a regular one.
• Dust covers. They are made of plastic and serve as a cover for pieces of equipment or furniture.
• Moving pads. They are actually blankets that again are used for extra security of different objects.
If you want to know more about the packing supplies that we provide, you can simply dial and get in touch with us.
After enumerating most of the packing supplies and what they are used for, it's time to drop a hint on a few common tips for packing that we apply in our practice. Study them thoroughly; you never know when they could come in handy. This is the part where you can learn something applicable from our experts.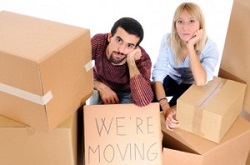 As the main goal of packing supplies is to secure all your belongings in the process of moving them from one place to another, the main idea is everything in the box to be packed tightly. That's the reason for using so many different packing materials.

Another thing you should have in mind is to pack separately some essentials that you'll need during the first night in your new home, including toothpaste and toothbrushes, toilet paper, utensils, snacks, medicines, etc.

If we have to think out why we are so concerned about packing, maybe we'll come to the conclusion that every item is a little investment not only of money but also of time, of memories and of bits of our lives.

Once more we encourage you to call us, Brompton Removals, on 020 8746 4347.