Make the Right Choice with Brompton Removals for Removals in Brompton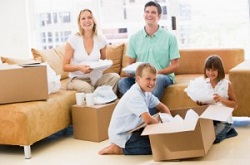 Successful results start with the right choices. At first sight, choosing a removal company may seem like a difficult decision but not anymore. There's no need for you to make comparisons, to search the whole web and to waste more of your time. It's simple! You just have to pick us our company, the ultimate Brompton removal company. We provide a broad range of services, starting from offering various sizes of boxes and ending in international removals. Brompton removals would always go seamlessly with us. We don't require much effort on your part at all. A brief call on 020 8746 4347 would be enough. One thing we can assure you is that you'd receive answers to all of your questions in a most polite manner.

Along with the boxes and international removals we also offer safe storage options with a guarantee for careful treatment for your belongings. Packing and unpacking is something that we do with ease and pleasure. As professionals, we are well prepared for hauling possessions to various locations, whether close, distant or even foreign. You name it, we have it!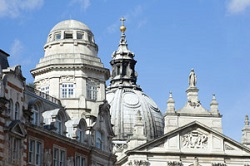 Located in the west part of London, in the Royal Borough of Kensington and Chelsea, Brompton has always been a centre of art, education and design. In the 19th century it had proven itself as a quarter for artists and writers. Today Brompton is a combination of historical heritage and modern culture. Traces of old and new go together side by side. Preserving the values of the past and combining them with those of the present is something of major importance for Brompton.

In the past, in the 17th and 18th centuries specifically, Brompton was most famous for its fresh air, nursery gardens and prospering markets. The area was encircled by open fields and gardens, but in the beginning of the 19th century London's scenery was altered immensely. Building up was in progress, and Brompton turned form a thriving village into a bustling metropolitan borough. The new part of the area that emerged after the construction development was called "New Brompton" to discern from the "Old Brompton" which was already there. Museums sprung up, and with them a lot of shops had to be opened because of the flow of tourists that started to come to visit them.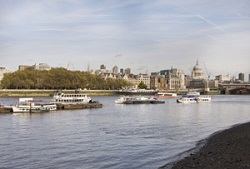 The goal that lies before Brompton now is for it to become a neighbourhood where the connection between the past's architecture, the economic prosperity and the citizens is deeply cherished and harmonized.

It's fortunate that the splendid Victoria and Albert (V&A) Museum is situated in the Brompton district. It's the world's largest museum of decorative arts and design which has a huge collection of sculptures, drawings, photographs, jewelry, furniture, ceramics, glass, textiles, costumes, silver and much more. The Royal College of Art & Design (RCA), which gained a fine reputation over the years, is located there as well.

Did you make up your mind yet? We're not spurring you in any way; it's more like leading you towards the proper direction. Don't hesitate to dial our number – 020 8746 4347, to get an adequate answer of any enquiry concerning your removal. We will make sure that you'll be completely contented and taken care of. Brompton removals have never been that auspicious. As a reminder there's one thing you should consider in advance and that is reserving a parking spot in front of your new place, so that everything could go smoothly and unmolested. Here you can find out about the parking requirements in the Brompton area.