The Benefits of Using Professional Home Removals Services in Brompton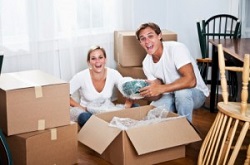 Changing houses? Don't panic! This isn't one of your worst nightmares but the beginning of a new life. That's how you should look at it, especially when there is someone who can deal with all the details around the moving process for you. Fortunately, today there are all kinds of services which are offered by professional removal companies that know exactly what they are doing. Brompton Removals is no exception. As we know, house removals are the most common ones. No need for you to prepare boxes, to pack, to haul the belongings or to wonder where to store them, and to unpack afterwards. All this can be done by us; you just have to call on 020 8746 4347.

Moving homes is always tiring, and with the tension that you already have in your everyday life it's not healthy to double the stress when you can easily avoid it. The inconvenience caused by too much anxiety can make you forget something important. The price of hiring Brompton Removals is worth paying when it's going to save you such minor uneasiness. This is one way to look at the advantages of using our services when starting to build a life in your future home.

Another aspect is to consider what we have to offer you in return for your trust. One thing is for sure – you'll save a lot of time. Our trained people know what's best for your belongings; they have years and years of experience. That's why they can handle the packing of your entire house quickly and professionally. Each item should be treated most carefully and with respect. Your possessions will stay intact in our hands, and that's a guarantee. All you need to do is to place your trust in us. We are ready to answer your questions, to hear your ideas and concerns. If you have some special instruction on how you want things to happen, don't hesitate to lay them down. We can be of help of each other. In fact, your explanations are important, so that the job could be done as precisely as possible. We do understand your point of view and know that the integrity of your belongings is of major significance. Don't forget about that! And nowadays, since reputation is practically everything, there's no doubt that you as customers will be served properly. Therefore, the benefits are for both sides.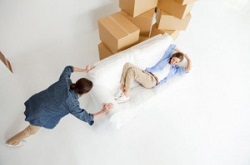 Mentioning that safety in packing is crucial, but we can't possibly forget another significant moment, and that's the transportation. Sometimes accidents during a haul happen, but if everything has been packed tightly in advance, the chances of something breaking should be minimum. Our professionals have special techniques to fill in the gaps between items in the boxes, so that unfavourable incidents could be avoided. This is not some kind of a science, and it doesn't mean that ordinary people can't go through packing without any help. But it's always better to use it because sometimes you won't be able to foresee what might happen in the transportation phase of a move. Trained people are familiar with these kinds of unexpected events, and thus they can prevent them from happening if this rests on them, of course.

In conclusion, as far as the costs of removals services are concerned, it's clear that they will cost you more money and less time. If you feel like you can cope with the entire removal yourself and have the skills to do so, you're welcome to handle the situation on your own. It's up to you to decide what would be less risky for the security of your items. If not, we are waiting to take your call on 020 8746 4347.