Finding the Most Suitable Way for Storage in Brompton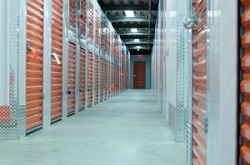 If you don't have enough space at home to keep the piles of unnecessary items that you seem to not stop buying , storage is just for you. If you have to move out and you're still not able to move into your new place, then you can again use storage services. It's a way of keeping your belongings somewhere away so that they don't bother you or take up too much room. But where can you find that in Brompton? The answer is right in the lines that you read at this very moment. It's us, Brompton Removals.

There are all kinds of storage units depending on their size, the time you want to leave your items there or the price you'll have to pay. On the one hand, the storage facilities have alarm systems, so you don't have to worry about your belongings being stolen. On the other hand, they will be protected from the external environmental conditions.

You can store various objects in our storage units. Their versatile measurements allow you to fit practically anything. Starting from books, documents and files; going through paintings and antiques; and ending in equipment and furniture. These are only examples, but the truth is that you can leave almost everything in there unless it's something easily flammable, alive or edible. If you're interested on what exactly you are permitted to store, give us a ring on 020 8746 4347.

It's a cliche to say that quantity is not important, as long as quality is provided. Well, that's what cliches are for – to be true in most of the cases. We do stand by this one firmly. We have always believed that customers' needs come to the fore. There's no amount of items for storage that we wouldn't be able to manage precisely.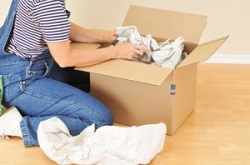 Self storage is a good option if you want to check on your belongings regularly. After you gain access to your unit, you will be able to pay visits to it whenever you wish to. You're free to come and go to at any time. No questions asked! This type of storage allows you to bring your possessions yourself and to arrange them how you want. It gives you the opportunity to save some money since you do it on your own.

Mobile self storage is a variation of the above type, but the difference is with the mobile one the container is brought to you and you load it by yourself. This gives you the chance to take your time. Then the full container is taken back to our storage site. After calling us, you'll gain access to your container, which will be waiting for you in our place.

Another option is container storage, which is suitable if you don't want frequent access to your possessions. When you have to access your container, you'll need to inform us in advance with a prior notice. After wrapping and packing the possessions in a container, it is sealed and stored in a warehouse. Your belongings are protected from dust, dirt and moisture. Both of them are secure enough for you to decide to leave items in there since they cover the fire safety requirements as well.

If you have further questions, you can always call us on 020 8746 4347. Don't waste time wondering; it's us – Brompton Removals, and you'll need our storage services because we treat customers and belongings respectfully.