What Exactly "Man and Van" Does in Brompton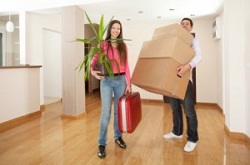 "Man and Van" simply stands for a man with a van. The man is supposed to assist you with moving belongings, carrying them to the van, hauling them and unloading them when arriving at the destination. So, if you need a little assistance with moving some possessions, and you know that this won't take much time, you should take advantage of such a service. It will cost you less than hiring a van for a day and driving it yourself to where you have to unload the contents of it.

We, also have Man and Van services. With this kind of service you get help only for carrying boxes, furniture or other equipment to the van, loading, transporting, and unloading them at the final location. This means that you have to pack your items yourself beforehand, so that they could be ready for moving. Our moving specialists work in teams, and you won't even have to lift anything if you don't want to. We can assure you that they will be very careful when moving possessions because that's what they are trained to do. You won't hear a single word of complaining from them, since they do the job with pleasure. Brompton Removals cares about our public image, and that's why we strive to provide the highest level of customer service.

Since here packing is one of your concerns, you have to be certain that you've dealt with it pretty well before our Man and Van people come to pick up your boxes. Perhaps you should look for pieces of advice on the Internet or ask people you know who have gone through a move before. You will find plenty of tips, no doubt about it. The most common ones are to pack one room at a time, to label the boxes, to make lists of everything, to utilize the spaces between the objects in the boxes very strictly, to pack belongings that go together in the same box, etc. Let us show you our organizational skills.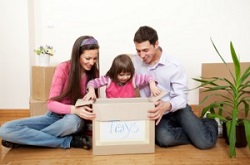 With the help of our experts in providing Man and Van services, the time-consuming loading of a van is out of the question. You don't have to wonder what approach to use with different items, to think of ways to carry something up to the van or how to position certain belongings there in order to have space for other boxes; or to put them as tightly against each other, so that they wouldn't fall and move during the transportation phase. Our specialists are only there to help; they aren't trying to harm you in any way. It's our job to save you the worries by giving the best we can to protect the safety of your possessions. Don't be afraid to communicate with them about some concerns that might appear along the way.

Companies that offer Man and Van services have tracking devices, and if you need to know where exactly your possessions are, and when they are going to be delivered to you, it wouldn't be a problem. Brompton Removals also has that option. So, everything is figured out by us instead of you, and for your convenience. What's left for you is to stay calm in the safe hands of our moving professionals.

You'll also get a guarantee and assurance that everything will go smoothly as far as the company's correctness is concerned. Faith is what you give us in return. So, call us on 020 8746 4347 when you're ready to discuss your move.