What to Expect of International Removals in Brompton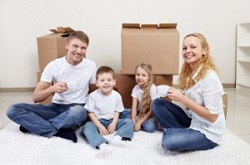 It's mandatory to have a firm planning process for international removals. They simply can't be done without the assistance of a reliable removal company like ours that deals with moving abroad. Changing continents can cost you a lot of nerves, especially if you are not familiar with all the details around international removals. Information is a valuable resource and you should try to get as much of it as you can. The goal is to find a professional and trustworthy company that's engaged in providing international removals services. It's crucial to find the most dependable one, the one with excellent references. The security and safety of your possessions is what you should have in mind while researching.

There's no doubt that moving abroad will cost you money, but if you're ready to pay, at least you should expect the best services and strong guarantees. The timing issue is extremely topical in this case. Start planning as earlier as you possibly can and begin with choosing an international removal company like ours.

Among the important particulars, besides the actual moving itself, is the preparation of the necessary documentation, such as custom clearance, delivery and import papers. Make yourself familiar with these details with the help of our international removal agents that know for certain the whole procedure, since they've been going over it again and again.

Brompton Removals capable experts in international removals will willingly assist you through the whole process. Our experienced removalists put safety first, since you'll need them to take good care of every single piece that has to be packed. And this must be done professionally, otherwise you risk damaging your belongings. It's a long ride not only for you but for your possessions as well.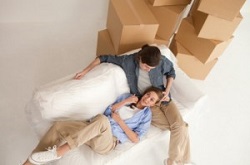 You can easily keep track of everything that is done regarding your items by keeping in touch with Brompton Removals international offices. You'll be given the information step by step beforehand, and you'll be able to acquaint yourself with what follows next.

One of the services that we offer when dealing with moving abroad is the so-called "door to door" service where your belongings could be shipped to you with no hassle at all on your part. Imagine how privileged we are today to move from one country to another and to do so little for the actual moving part. It's fortunate that somebody more knowledgeable can do it for us and save us all the troubles.

Choosing a safe means of transportation is a major concern for international removals in particular. Other than by land, your possessions could be also hauled by sea or by air. On the one hand, it's a matter of the budget you have in mind and you can actually afford to spend on the international removal since this is a period when you'll have to meet other expenses too. On the other hand, here lies the question of how fast you want to move to the new country.

Another service that is quite common among such companies is the international storage service. Basically you can store belongings practically everywhere in the world, whether in your former country or your next one.

Don't compromise, have your say in all this, express your concerns and leave the professionals to cope with everything that's out of your reach. But don't forget to listen as well in order to reach the most effective solutions. The removal experts do know all about the ifs and buts in international removals. Providing pieces of advice concerning switching countries is what they do on a regular basis. This is what they are specialized in and that's why trusting them shouldn't be a problem.

Our number is 020 8746 4347. Call soon.