Things to Have in Mind Prior to A Brompton Furniture Removal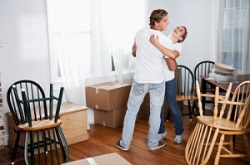 It's more than obvious that moving furniture, especially the bigger pieces, can't be done by a single person. First, they are heavy and a single person doesn't have the physical strength to move them without any help. Second, you're going to have to use your brain and the assistance of a few more, if there are obstacles such as narrow corridors in your old or new place, many stairs and narrow doorways. The need to use the services of Brompton Removals is of major importance here. Our role during a move once again shouldn't be underestimated. We do it professionally, and practically; there are all kinds of situations we've run into while helping people move their furniture. We are surely more prepared than you'll ever be.

Furniture removal can't happen without a preliminary plan. You need it in order to accomplish a hassle-free moving process. It's wiser to have it than not to. If you think about it, you'll realize that even when you've started packing your furniture, you still live in your home. This means that you should begin with the objects that you're not going to need that much and leave the ones that you use frequently and can't go without to the last.

Perhaps you could start with the room that you use least. Leaving the bathroom for the final phase is a reasonable idea, since you use it every day and there aren't some huge pieces of furniture, so it can be packed in no time. The bedroom might also be among the rooms that should be packed last, and the reason is that you'll use it until the end. You should also consider the safety and convenience of your family members as well, meaning that it's not preferable to leave pieces of furniture where they stand in their way. You can use the room that you've packed first as a free space to pack other objects and to store them there prior to moving them. In this way, they won't disturb your daily routine. It might be good to start with the top floors of your house when packing furniture and move to the lower ones.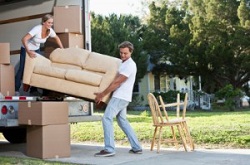 Don't forget that some of the furniture pieces can be disassembled, which allows them take up less space in the vehicle. If you're afraid that you won't be able to put them back together, it's a great idea to make photos on every dismounting step. You have to be careful not to lose the small parts, though. But here comes the labeling system. It's good to put all the components of one piece of furniture in the same place in order to avoid misplacing some smaller parts. The best way is to put them into plastic baggies or envelopes and to tape them tightly to the bigger parts.

Disorganization is something that you don't want to encounter. That's what making lists is for. Following them is a way to keep your progress in place. The list gives you an idea of what is already done and what hasn't been finished yet. You can separate pieces of furniture that have to be moved by Brompton Removals movers (probably heavier ones that you can't move on your own) and other ones that you can handle yourself.

Consider leaving behind some pieces of furniture that are old or that you won't use in your new home. What you can do is give them away to people who need them. Another option is to sell them to gain some extra cash that will be of help to your budget especially when moving is involved.

If you need other useful information in connection with moving furniture, ring us up on 020 8746 4347.