31 May 2016
Which is the Better Option – Man with a Van Service or DIY Removal?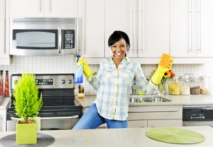 Man with a Van

Man with a van services are professionals, they are totally experienced in how to move and what is involved. They will offer a service to fit your every need and will pretty much do the whole job for you. So if this is what you're looking for, hiring help is the best option over DIY removals. If you hire a man with a van service, they will handle those fragile and valuable goods with care, helping you to avoid breakage's that could potentially occur if you carry out the house move yourself. They are fully trained through health and safety regulations to do the job properly without breaking a bone or a valuable in sight. So consider this before you try and move that glass ornament yourself.

Hiring a man with a van service will make moving much more price and budget-efficient, as they will save time and help you to save money. Before you choose a company, make sure you know enough about them and have posed questions to them to help you make that final decision. Recommendations are always very reliable so consider a company a friend has used and you're very unlikely to be disappointed with the service they provide you with.

The great thing about hiring a man and van service is that their plans depend on the company. It might be that you just need a loading service or just a van service – speak to them about what you need and what they offer. By measuring how much you have to move this will help them to work out what it is you need and give you an accurate quote.

DIY

Hiring help can cost a lot of money, so why not go DIY for your removal? You'll save a lot of money in packing yourself, load and unloading and you can hire vans very cheap. Of course, if you don't have an awful lot to move, you could use your own car but this might take a few trips which wouldn't be so ideal if you're moving long distance rather than just down the road. So If you think you have the storage, space and transportation to conduct your own move, you might as well do it yourself.

You can hire a company to help you pack, leaving you to do the rest yourself; so shop around for offers and deals if this sounds like a good service for you. If not, you can pack, load, unload and move yourself, just as easily and at a lower cost. Just remember that you aren't trained in health and safety standards to lift and load so ensure you research into instructions for this part and you'll avoid accident and injury.

If you go for a DIY move, time is in your hands. So careful planning and a lot of organisation are required. Ensure you have enough time set aside to pack and load up the van or vehicle. You'll find it a lot easier unpacking if you label all of your goods. The good thing about DIY removals is that you will know exactly what is what and where to put it. With your own goods in your own hands, you will be able to rest assured knowing that certain expensive items aren't someone else's responsibility – and this is where insurance is also vital so research into that for both hiring a man and van service and for a DIY removal.