31 May 2016
What Good Removal Companies Do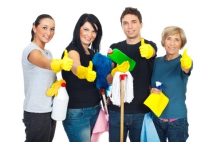 Hiring a removals firm is a key decision in making any house or office move easier, safe and less stress inducing. Getting the right one can be make or break … hopefully not literally with the latter! In the build up to your removal, they can really help you prepare and get packed up. So here are five habits of successful moving services, leading to happy customers. Look for a moving firm that does all five.

1. Straightforward packages, pricing and policies: you don't want to be blinded by endless paperwork and options. Nor do you need to find out at the last minute that there's some additional charge for mileage or lifting heavy items, for example. Avoid what we refer to as the "overhead underhead clause" … that sometimes not so little charge which seems to crop up during house moves. Good firms will be transparent, honest and even have their fees and policies on their website. This helps you shortlist the good ones early on.

2. A home visit: you want a company that cares about you as an individual family, not just another job. For accurate estimates, they will need to see your home or office and have a thorough tour. This gives a more honest appraisal of the volume you have to move, thus the cost and the most appropriate size of removals van or truck. This visit, as well as leading to a realistic quote (not just "you fit into Package A because you have 4 bedrooms), let's you decide whether these are people you like, trust and want to work with.

3. Moving checklist: these professionals deal with house moves day in, day out. So they've got the experience, whereas you may only move a handful of times in your life. They are ideally placed to give you the best advice and help, so make sure they do. A moving checklist is one good example. It should list those things you need to remember to complete, like postal redirection, settling up with the amenities bills, taking final readings, your involvement with solicitors and estate agents … and more. It's a very handy thing to work from in the final weeks and days.

4. Packing materials: a good removal company will also rent or sell you packing and packaging materials. The large number of boxes required, for example, can – and for the environment should – be reused. Why pay for brand new boxes when you can hire previously used, perfectly good ones from someone else's move. But do shop around: you may be able to save money by buying online for packing kits; don't just look at one option when it may be more expensive.

5. Organisation on the day: moving day itself can be a bit full on and frenetic. A well organised moving crew however, who are friendly, relaxed and not constantly demanding your cups of tea, can make all the difference. If they're hard working and good company, it will help you chill out and get things done too. They should know exactly what they are doing, and only seek clarification from you when absolutely necessary. Good companies have good crews who work together well, loading up the moving lorry while you get on with cleaning up and doing the final preparations. The last thing you want is to have your removals team sitting around, drinking tea and waiting to be told what to do. But do keep them happy: then they'll go the extra mile, particularly when it comes to unloading at the other end in your new home. A top tip: make the kettle, six mugs, coffee, tea, milk, sugar and biscuits the very last thing to be packed – when you're almost out of the door!