31 May 2016
Things to Look for in a Man and Van Service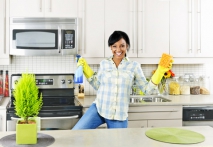 Seeking professional help for moving houses is usually the best thing to do. Not only does it relieve the pressure from you, you also get your possessions moved in a professional, more efficient manner. While there are hundreds of removal companies out there to help you with your moving, it is important to choose a service that is right for you. Just selecting any service might not give the desired result, and on the contrary, may create more problems.

If you are planning to move to the next city or within the city, man and van services are the best option for you. Although such as service may not be as a fancy as a popular removal company, they can be quick, efficient and reasonable. As people operating man and van services are mostly locals, it is easier to get in touch and eventually trust them with the responsibility of moving your house for you. But it is essential to do some investigation before putting your finger on any one option.

One of the most important things to look for while opting for a man and van service is reliability. There are so many businesses operating in the market today that it is difficult to choose the right one. So, you can start with checking if the business is properly registered. If a business is registered, there are better chances of the service to be better/more reliable than a non-registered business. Also check the credibility of the service provider by enquiring in your circle. Try to look for any feedback left by any previous clients on a reviewing portal, website or a publication. Services with great reviews will most probably provide great service.

Another important thing you need to look for in your man and van service is how big a van they have. You may need more than one van or may need to make more than one trip; your service provider should be agreeable to that. Sometimes, more than one trip may not be an option, so make sure that this is cleared before selecting your service provider. Also, inquire about the number of staff that will be handling your possessions. Sometimes, heavy stuff can require more than two or three people to do the lifting and moving, and at times, you may need only one helper thus saving you some precious money. Also, try to avoid service providers who hire day labour. They are not professionals and may not handle your belonging in a professional manner.

Enquire about the insurance cover the business is providing. There is a high probability of things breaking or getting damaged during moving and if a man and van service provides a good insurance cover for that, you can rest at peace. If the insurance is not provided, you may have to get a separate insurance done for the possessions, which may turn out to be more expensive than hiring a moving service that actually provides insurance cover.

Try to enquire about more procedural details, for example, do they have a tail lift in the truck, how will the packing be done, if there is special packaging for fragile stuff, will the packing boxes be provided (will they be complimentary). In the end, see how much you are paying for the service. Do a good survey of services available to you and see if it is reasonable and something that you are willing to pay. Although some of these details may seem trivial, they will really determine the efficiency with which the moving is completed.