31 May 2016
The Items on the Removal Checklist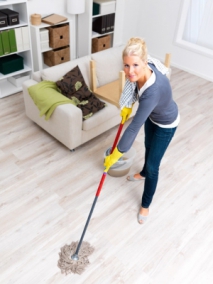 At some point of their life families and individuals are faced with the need to move house, because of downsizing, or to move into a larger home for more comfort to an enlarged family. Organization of the removal process can help to make it as hassle free as possible, a succession of steps that is a manageable process.

Naturally, the first step is the preparation of a checklist. It will always be handy to consult what the next removal stage is. That is especially helpful if the removal is going to need more than one day, for people who have lots of furniture and other items to transfer to their new home. That's why a checklist is always important part of the strategy.

As the first item on the checklist, decluttering has its prime importance. On the one hand, decluttering helps to get rid of items that are no longer needed. They can be dated, as is the case with clothes, or they can be damaged beyond repair, for example damaged appliances that people have kept for years in the hope that they could find a way and a technician to restore them to working condition. Or they can be kids' toys and other staples which become unnecessary once the kids have grown up. Different items can be disposed of in different manners. If they can serve somebody, it is best to give them away to neighbours, friends and relatives. Items that cannot be used any longer can be disposed of in the appropriate manner.

Then it is time for the next item on the checklist – gathering quotes from removal companies. Gathering quotes sufficiently early to make the comparisons and obtain an estimate that best suits the people that are contemplating removal is a tip that all experts in the field of different removals emphasise. Typically, selecting removal companies with a solid background of experience in the field of removals is the best policy. Nowadays researching of removal services and rates offered by different companies is easily done online. In addition to the conditions and rates offered on websites, referrals by customers and reviews on such companies can help to get reliable information that can help to narrow down the choice.

Packaging materials are indispensable for removals, so the next item on the checklist should be to gather a sufficient number of boxes and bags of appropriate sizes, as well as bubble wrap, etc. Specialized shops abound in packaging materials, but usually they are offered at more affordable rates online. Furthermore, companies selling packaging materials online often offer discounts and free or cheap shipping of materials ordered to customers' homes.

The last item on the checklist involves the packaging process itself. The packaging process should be done in an orderly manner, dealing with items from one room at a time. Furthermore, the first items to be packed are the ones that will be the least needed. After non necessities, other items can be packed too, and the ones that are the most frequently used should be the last to be packaged.