31 May 2016
The Benefits of Moving to Brompton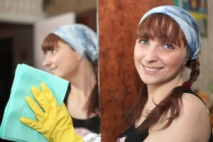 While most of us think of a cemetery or a foldable bike when the area is mentioned, Brompton is actually a particularly nice part of London, and many would love to be lucky enough to move in to its lush surroundings, with its proximity to Hyde Park, Kensington and Chelsea, it is a wonderful area to move to and particularly to raise a family in. If you are moving to south west London then you can look forward to some beautiful architecture and will hopefully be living in amongst it, as many of the homes in the area are particularly historic buildings, reminiscent of classic London at its finest. The benefits of moving to Brompton are bountiful, but despite how wonderful the area can be, it is hard to avoid how stressful a move can be, especially in London. For every tree lined street there is a dozen boxes to be moved, and for every delightful cafe or delicatessen there will be the strain of organizing your removals team, but fear not, we have a guide for you, in the shape of a few hints and tips to make your move easier, so that you can focus on your fantastic new home.

The key to any good home move is planning. If you start to approach the process from an early point, then you should find yourself prepared for every outcome. This means setting out a list of everything that you need to do over the coming weeks before the move, and making notes as to how and when you will do it.

Some things to start your list off:

- Book your Brompton removal company
- Buy packing materials
- Change over the energy suppliers and the internet
- Check the new place for any work that needs to be done
- Get parking permits for the areas outside each property
- Call in the services of a few friends to help on the day
- Find someone to look after the children on the day

When you have put your list together, you will likely think of extra things as you go along, so keep thinking through the move so that you do not miss anything out. Call in a favour from a friend or relative, and have them look through the list to make sure that you have not forgotten anything. Having someone on hand to give you a bit of help every now and again. While you may have taken on the responsibility of the move, there is no harm in having someone about to give you a push in the right direction, their perspective on certain things will be invaluable in many cases, so do not feel too proud to take a hand when it is offered.

There are quite a few hints in the starters list above, but the main one that you will likely forget is to relax! If you turn in to a complete dragon during the move process, then you will likely put a strain on everyone around you, from your family to the removals company, and this can be a disaster. If your Brompton removal team think you are difficult then you will not get the best from them, and if your family are upset by your frame of mind then you will likely have arguments, which will slow everything down and cost you valuable time and money. There is very little that cannot be solved by not panicking and thinking clearly, so do not let your move be ruined by getting too stressed!