31 May 2016
SW10 Movers Deal with Every Aspect of your House Move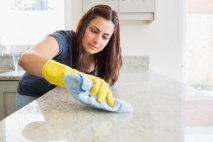 When moving house, wouldn't it be lovely to be able to just hand the responsibility of the actual move over to someone else? Well you can, as many removal companies cater for every part of the move, and for the right price can complete pretty much every part of the process without you lifting a finger, let alone a box! The truth of the matter is, if you have money, then there is someone out there who will do anything you need, and the removals industry is no exception. Most removals services offer a comprehensive packing service alongside the regular load up and transport service that most people require. Additional services include unpacking and storage transportation services, with a few companies providing warehouses for your stored items. It is safe to say that SW10 movers deal with every aspect of your house move.

The trouble is that most of us who need this sort of service cannot do these things ourselves, as we are working all the time. It is very difficult to juggle the stresses and strains of work if you are having to worry about moving house, and if you are having to do both at the same time it is more than likely that you cannot afford to have the whole lot done for you. In this case you will be wanting to know how best to get a good price for the services that you require. We'll attempt to take you through a few money saving tips towards getting every aspect of your move taken care of.

There are so many different removals companies, that competition can be fierce. If you get quotes from a range of companies and do your research well enough then you can be very clever with bartering and playing different companies off of each other. Dropping the names of companies in the area can be a good way to show each firm that you have had quotes from all over the place and know your stuff, which will give you the upper hand in trying to get a good price, as they cannot try and confuse you over the price. If this works for you then you will likely find that the price can be lowered quite drastically from the original quote and may become a lot more affordable.

If this will not work, then you may be able to find help in other areas, and your faithful family are the best place to start. Do you have any teenage relatives who can give up their evenings in return for a bit of money? It is quite likely that they will be willing to work for a lot less than a professional moving outfit will, and with jobs like moving boxes and packing things up, it is unlikely that they will be much less skilled. Having friends and family involved in your SW10 move will make everything feel a lot friendlier and therefore you will likely have a way better time.

There are many ways in which to get all aspects of your move covered, and while SW10 removals companies will be willing to do everything for the right price, it is rare that the price will be right for you, so do not be sucked in to paying for things that you do not need, or that you could get done for a whole lot cheaper!

We wish you all the luck in the world with your move, and hope it goes smooth and easy!