31 May 2016
Office Removals – Do Not Save On Commercial Movers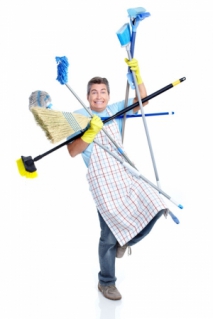 If you're planning an office move, you really need to do a lot of research to find a reliable office removal company. A lot of questions pose around what office removal services involve, with the right package you will save money, time and be pleased with the results.

Office removals are different to house removals in that there is a lot of furniture as well as specialist furniture to consider. Desks and office chairs take up a lot of space and trying to conduct a DIY office move just isn't very realistic. Call in the experts and hire professionals to do the hard work for you. Shop around for a good office removal company and don't just rely on commercial movers, as they don't always save you money, in fact they could actually cost you more.

To find the best office removal company for your firm, research carefully and ask around for recommendations from local companies or firms that work within your building. Don't be afraid to ask – word of mouth is sometime better than web searches. Shop around to find great deals and offers and ensure you have an estimate of the amount of stuff your office is moving so you can get an accurate quote from several companies.

Ensure you ask yourself the following questions when planning your office move –
Does everyone know you are moving? Is the removal company booked? Is the date and time confirmed? How many loads will there be? How much stuff are you having to move? Have you drawn up a seating plan for your new building? Have you organised a trip to the new office (is applicable)? How long will the removal take? Does everyone have appropriate cleaning materials for their desk and surrounding area? Have you booked a cleaner for your last day? Is insurance included or have you covered the move through company insurance?
Is everything confirmed and all the final details put in place? Does anyone have any queries or questions?

Working with a professional moving company that specialises in office removals will make your office move run smoothly and stress-free. By hiring help with the large goods, you will only need to move tour personal belongings so ensure you and your colleagues or team have a clear-out before you go as you want to avoid taking clutter with you.

Office removal companies are experts within their field, therefore not only will they move your goods, they will install your furniture in your new building and help you with electrical items. This means by hiring professional help with your office removal, relocation will be a lot easier for you. As with office removals there are so many people to think about –
a whole building at times, rather than just a household. With more time to spare, you can organise seating plans, ensure everyone is happy and settled in and that everyone's goods are labelled and delivered accordingly to the new location.

Remember, office removals needn't be stressful when you have found an appropriate firm to do the hard work for you. Remember to gather as many quotes as possible and try to avoid going for the first one you find online. Shop around to find what works best for your company and ensure everyone in your team is happy with the final arrangements.