31 May 2016
Making the Most out of Storage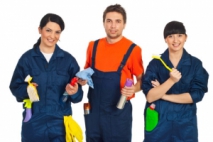 Whether you're moving out, moving in or having a good old clear out. Making the most of storage is key to a happy, healthy home. There's nothing worse than clutter, every now and then everyone needs to detox his or her home and get rid of any old junk. Storage can come in any form. You can store bits and pieces in boxes, bags and containers. You can hire storage; you can create your own storage. There are endless possibilities. To make the most out of your space, follow our guidelines to packing up and packing in.

1 The kitchen: cupboards are there to be used so don't shy away from them just because clutter scares you. Start with the higher-up cupboards. Store tins jars and packets for cooking and you'll be within reach of a dinner-emergency. Store containers and tupperware in lower cupboards as you're less likely to use these often. Store pots and pans in lower cupboards too, in order to avoid anything dropping on your head and giving you a nasty shock. Plates and cups can be stored either up high or lower down. It's up to you, which order, but we suggest that you keep it in an order you can remember. Tea mugs and cups near the kettle, food near the oven and hob. Simple.

2 The bedroom: your wardrobe is supposed to close believe it or not. Make sure you're not stuffing all of your clothes in and forcing it shut. Fold jumpers and place in a higher shelf if there is one available in your wardrobe. Use hangers to double up skirts, shirts, jeans and trousers. Jackets can go near the back or even be stores on hooks. Why not colour code your wardrobe? Or even categorise it? It is a lot funner than it sounds and makes life so much easier. The key to keeping your wardrobe tip-top is to take time and effort to keep it tidy and organised. Therefore avoiding a pile of clothes on the floor.

3 The living room: ottomans and cabinets are great for storing toys, books and displaying antique ornaments. Drawers are perfect for DVD and video game storage plus CD holders look great and are practical for storing your music collection. Files and folders prove great for personal documents too. The lounge or living area is designed for relaxing, similar to how the bedroom is made for sleeping. You don't want clutter to disrupt your rest so make sure each room is a tranquil haven and storage is used to the maximum.

4 The bathroom: racks and movable drawers on wheels are great for storing toiletries. To avoid your bathroom looking like a drugstore, keep it simple. Display what you use and need the most, shampoo, bubble bath and shower gel can be on display but face masks and hair-cutting scissors are a once a month treat so store those away and out of reach from children. Remember storage is perfect for keeping sharp objects and medicines out of reach from younger children and exploring babies, not just for de-cluttering. Anything private should be stored away.

5 The garden: if you're luckily enough to have some of your own green space, a shed is perfect for storing those tools and garden appliances. The lawnmower, paddling pool, watering can etc. Make the most of it especially during the colder months Once summer arrives and the weather cheers up, some garden accessories can be kept outside but for safety precautions, it's almost better not to take any risks and store them up.