31 May 2016
How To Safely Arrange Your House Move To SW3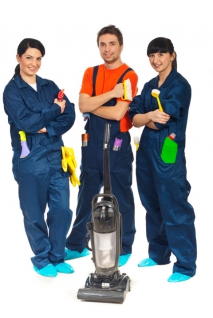 When you are moving house you will likely be so caught up in the various elements of the move, that you will be sure to neglect certain things. Some of these things may form an essential part of your move, and safety is one of them. Making sure that no one gets hurt is likely the last thing on your mind when you are planning a move, not because you are a cruel person, but because it seems like a fairly unthreatening process, but the opposite can be the case. You can imagine when you think carefully, the potential dangers of a house move involving heavy goods, and if you throw untrained workers or children in to the mix, then you have a recipe for disaster! Luckily our guide to how to safely arrange your house move to SW3 should do all of the thinking for you, so that your worries as to keeping your family and helpers harm free are all taken care of.

Firstly, let's consider what the risks can be if you are using a removals company in SW3, as they will be lesser, given that the men involved will be trained and experienced in most of the matters that the move entails. Giving your SW3 removals team a full rundown or plan of how you want the move to go will start to streamline the process, but the main thing for safety, is to let every member of the removal team know where the heaviest items are in the house, and where they will need to go in the new place. This will prepare the team for the heaviest bits of lifting as well as how maneuverable the spaces that they will have to get through are. Knowing these sorts of things in advance will avoid any last minute surprises for the team; as you can imagine that the last thing a group of movers who have been shifting boxes all morning need is to discover a piano in the attic! Make sure that your removals team are in a good mood by keeping them well fed and providing teas and coffees all day. Being polite and good natured with them will keep them onside as well as meaning that they do not rush the job, and this will avoid potential accidents.

If you are doing the move without the help of a SW3 removals company then there is a lot more scope for accidents, and any injuries that a sustained by you or anyone that helps you will be uninsured, so they can be financially damaging as well as painful! Looking up the safety measures used by moving companies are applying them to yourself and anyone else involved in the move is a good start. Do not try to lift anything that you are not sure that you can lift, and bend your knees not your back when lifting heavier items. If you are to ignore safety advice then you risk your own health as well as the wellbeing of others around you, your belongings and the building. Large items can do considerable damage to walls and flooring if dropped because the lifter is not properly trained.

If you have children, make sure that they are out of the way during the move, especially if they are at a crawling stage, or particularly small. When carrying a box or anything larger, the mover's visibility will be greatly reduced, and the floor will often be a blind spot, so you can imagine how deadly a crawling child can be, both to the child and the adult!