31 May 2016
How to Move Abroad – Be Safe and Organised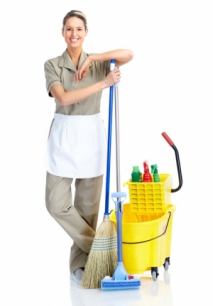 There are certain procedures associated with moving house, like packing your goods away into neatly labelled boxes, whether or not to hire a moving company, and if so, which type … And so on, and so forth. However, when you're moving abroad, whether it be to the Mediterranean Seaside or to the land Down-Under, there's a lot more to think about, and it's all so much more important. There's a lot to get your head around, but as long as you organise yourself, there's no reason for anything to go wrong. Let's run through some of the things you will need to keep in mind.

First off, your finances. You've got to make sure they are in order. Can you actually afford something as costly as an overseas move? I don't just mean the flight and the cost of the house either, you've got to hire a moving firm that specialises in overseas removals, and that can be costly. There's also travel insurance, so your goods can be protected when being flown or shipped overseas – it's a longer journey than a city-wide move, so insurance is doubly important. Make sure you sort out school transfers as well, if you have children of that age.

Also, don't forget about the goods that you'll need to buy when you get there. You won't be able to transport absolutely everything with you, it is impractical and expensive to do so, so some of your furniture will have to be left behind. For that reason, I recommend selling it off as soon as possible, to raise extra funds in preparation for the move.

It's not just furniture you won't be able to bring, either. Flammable and other potentially hazardous goods, for obvious reasons should be left at home – if you need lighter refills and bottles of propane, for example, you'll just have to get them when you're there. Aside from that, every country has different rules dictating what you can and can't bring through customs – you'll have to do some research on the country you want to move to, and prepare accordingly – bear in mind, some pets such as certain reptiles may be included on that list.

If you have a pet that can be brought in, make sure, (like yourself and the rest of your family for that matter) that they've had the relevant inoculations. Nobody likes needles, but for some of the hotter and more lively places they may be a necessity. Be sure to ask about pet transport, too – if you've got a dog or a cat, like with any overseas journey, they'll need a carrier.

When you're actually making the move, be sure you have the relevant documentation. An in date passport is a no brainer, but have other documents close to hand, like birth certificates, medical histories and your proof of insurance. Keep them in a neat binder in an accessible part of your hand luggage, just in case you need them.

So, by keeping yourself organised and you've gotten all of the sticky paperwork done in advance, you're free to start your life anew in a brand new country. Getting yourself and your family and pets might be a lot more challenging this time around if you're used to normal moves, but it'll be worth it. Whether you're enjoying the sun, sea or snow, have a safe moving experience.