30 May 2016
Get Your House Move Done With The Right Removal Services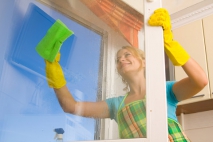 If you recently decided to move home then you might have to consider hiring a removal service. We know how difficult it can be to relocate on your own, without any professional help and how demanding this can be. And when we say demanding we don't mean, only physically and mentally demanding but also resource wise. This is because, when relocating you need to be perfectly organized and have the necessary experience to do it. And let`s face it: most of us don't have the time to organize everything in a perfect manner and we don't have the experience either. In this case, the best solution would be to hire a removal company. But how do you know which one is the right one?

Well, you can`t know from the first time whether a company is good or not for you. There is no such thing as a bad company; there is only the one that doesn't suit your needs perfectly. In order to find the right one, you need first to find multiple ones so you can compare them. There are a few methods you can use to find removal companies. The easiest one is searching on the internet. This will bring up a few relocation companies in your area and you can take their contact details. Also you could ask your friends, family or neighbors if they used a moving company and what would they recommend. Another option would be to just pick the phone book and look for the removals companies there. Once you have a list, no matter how long or short, with such service providers you can start contacting them to see under what condition they would help you. The first thing of interest when talking to them is to obtain a free quote. This way, you will know exactly what types of services are included in their price.

But there are other things to consider when looking for the right house removal company. One of them is their experience, the more experience they have, the better services they provide. A reputed company would be the best choice, and even if it might be a little bit more expensive than the other, you can be assured that nothing will go wrong. Another thing you should consider when searching for a relocation company is if they are a member of The British Association of Removers. If they aren`t, this could seem a little bit dodgy but you should ask them why they`re not. If they refuse to answer, then you shouldn't book your relocation with them.

Also, you might want to take other things in consideration like if they offer cover insurance, packing materials and storage space which in most cases if free of cost. You may seem a little bit picky, but so you should. You are investing money in a service that is meant to provide you with a smooth, hassle free and stress free relocation. In this case, you have all the right of picking the company that has the best service and can provide you with exactly what you need.