30 May 2016
Compare Moving Quotes And Get The Best SW3 House Removals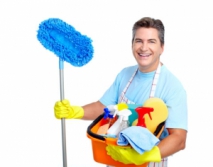 Before you move house to your chosen SW3 address, you really need to take some time to plan your removal and work out what type of service it is that you need. The best way to start is to contact different companies and collect as many quotes you can. From here you can weigh out your options and choose what is right for you depending on your house removal plans and budget. Once you have taken the time to carefully think and chosen the removal company you want to work with for your SW3 removal, set the date and use the spare time you have in-between to pack and get yourself organised and prepared for moving day.

Ensure you discuss with different companies how much it is you are actually moving. It's so vital to stay in regular contact with your chosen company as communication is where the trust is built; without this your removal day could end up stressful rather than stress-free (the opposing reason to hiring help!) Estimate your goods by working out how many boxes you're likely to have as well as any furniture, bags and the like. This also includes any other bits and pieces such as ornaments and antiques. Research into whether a removal company offers s specialist service for your SW3 move.

Look into the types of loads available for your removal to get the very best out of it. Companies often offer deals such as part-load, full-load, packing and other extras. All of these options offer you extra space and flexibility so it is worth doing your groundwork if you think you could greatly benefit from this.

Bear in mind, once your book your SW3 removal, the time and date will need to be confirmed as soon as possible. Staying organised really helps to reduce stress and help your chosen removal company to do their job properly.

Ensure the removal company you choose is insured. If it isn't, you might want to consider taking your business and money elsewhere. This is so important. You need to be able to trust a company with your goods. Some SW3 removal companies will offer you a tracking service and this way you'll be able to keep an eye on your goods. Remember, the more security they offer the better.

Comparing quotes is therefore vital for your house move. Without shopping around, you won't know what is available on the market and how much it is that companies are currently charging. And also, without comparing prices, how will you find the best deal for you? House removals take time and effort. You really need to be prepared to look around for a suitable service that suits your budget and needs. Always remember to bear in mind what exactly you are taking, how much stuff you have and ensure you discuss your options and queries with potential companies – see what they can do for you.

House removals needn't be stressful when you hire in the best help for you. See what's available right now for your house move within the SW3 area and remember, it's not all about a large corporate company with a good name, family-run business are equally, if not more, reputable and reliable. Through careful groundwork and a lot of planning, you'll find the perfect removal company for you – use your time and money carefully, avoid rushing into a decision and you won't be disappointed.