30 May 2016
Choosing Storage When Moving Long Distance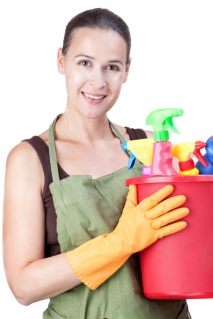 Getting storage sorted when you are moving house can be an annoying extra thing to worry about in the midst of many other things that will likely seem much more important. Sorting it out can make everything else much more relaxed in the long run however, as it means you won't be rushing about having to getting your bulky extra items put away at the last minute! Choosing storage when moving long distance is even more of a pain, as you have to make some important decisions about location, alongside the normal issues that you need to concern yourself with. We'll run you through a few factors to take in to consideration, that may help you get to grips with it all.

Firstly, there are the things that you'll need to be thinking about if you are getting storage anyway. Things like the size and condition of the unit that you'll be renting. If you are having a bit of difficulty getting to grips with what size of unit you are going to need, then find a room in your house that is a similar size to the various units that you can choose from, and attempt to visualize everything that you need to store in that one room. If you are having difficulty with that, or you don't trust your perception, then get everything in to that room, or even the corner of a garage, get some tape, and mark out some straight edges around your neatly packed in items, so that you can get the exact dimensions of the ideal space for them. With these measurements you can start shopping for the right unit for your items.

You should only really be storing items that are either particularly valuable, or things that you know you will definitely need in the not too distant future, otherwise you are likely wasting money on things that should rightly be sold off or given away. You should be absolutely positive that your stored items are worth the money that you are about to spend on renting the locker, otherwise you are just wasting your hard earned cash. In this case, the conditions in which your items are stored is of high importance, as their value needs to be retained while they are locked away. Storage units can be susceptible to damp, which can be a real issue for soft furnishings and certain hard materials, like wood and metal. Temperature changes will warp wood and can be a real issue when you are storing musical instruments of nice furniture. Rodents and other pests will also eat away at various materials, so be sure that none of these factors are an issue for your rented unit.

Distance, being the most important part of your move is a large factor in choosing your unit. Where you store your items will have a lot to do with how often you will be visiting them, so consider this before making any decisions. Will you need to access your locker a lot while you are renting it? If so then it obviously needs to be near your new home. If not, then it is less of an issue. Consider the implications of getting everything there in the first place, will you have room in your van or truck for the extra items? Will you need to unload them in to the new property and then take them to storage after, or will you be able to drop things on the way? Either way, you should make allowances for the extra bulk. Some removers even offer a storage service themselves, so consider these companies.