31 May 2016
Student Moving Budgeting Advice: Save Money as you Relocate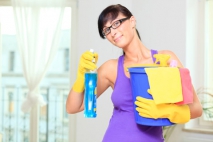 There are so many expenses incurred when you move from your current residence to your dorm or college apartment that setting a strict budget and sticking to it are imperative. If you do not assign yourself a budget, you'll be surprised by just how much money gets spent in little bursts throughout the entire process. Take some time out much before the move, make a list of each of the possible expenses that will come up and note an estimate for each. Round up the figure, add a little extra money for unexpected expenses and then fix your budget.

Do keep in mind though that while your budget might be representing the amount you want to spend, it may not be practical and realistic. To be able to stick to your budget, you need to make sensible decisions that allow you to save money. This article includes some helpful budgeting advice and tricks that can help you save money while you start a new life in college!

To begin with, while you should certainly consider hiring a professional moving service to assist you with the move, especially if your new residence is at a considerable distance from the current one, do not hire a large removals team. Since you are shifting for college and you'll either be going to a dorm or a rental apartment, you'll have limited space, which means you won't be taking along everything you own. You don't really need a removals team for the task; a man and van service provider will do. This will be much more affordable and at the same time, perfect for the size of your removal.

You probably know someone in your neighbourhood who is also heading off to the same college or university as you. By combining your removals, you could actually save half of what you'd spend otherwise. By deciding to split the removal price, you and your friend will be adding to the amount of luggage to be moved but even so, the total will be much lower than the expenses you would incur alone.

Many removal companies will refuse to make several stops and collect things from different places, or will charge more for the effort. A great way around this problem, and an opportunity to save even more money, is to arrange with your friend to get your entire luggage to a common point and ask for the removal van to arrive at the same place. Doing this saves them the time and you the expense of going to different addresses. Even if you do ask and pay the professional(s) to make two stops, you will still be spending less than you would if you were to hire them on your own.

Keep your things packed and ready for the professionals. As a student, you will be taking fewer things along which means you can probably manage the packing on your own or with the help of family. Instead of paying someone to do it for you, save money by packing a few weeks before the move. Also, label everything clearly because most specialists will charge you on the basis of how many trips they have to make between your house and the van, so the more time-efficient you make the task for them, the less you will be paying from your own pocket.

Offer to assist with carrying and unloading the luggage at the final stop. This is an especially useful trick for saving money if you are splitting costs with a friend. This means there will be two of you to compensate for two paid professionals. You could probably carry a lot of the smaller boxes and bags on your own and let one or two professionals carry the bigger items.