31 May 2016
New Office Space: How to Plan an Office Removal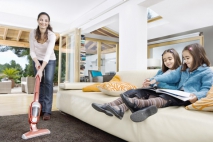 Eventually, there comes a time in every businesses' lifespan where a change of scenery is essential. Maybe it needs to move to a more lucrative area, or perhaps the business is expanding and needs more space for more staff and equipment. Either way, you'll need to plan an office removal. Here are a few tips to help with the process.

As with every removal, the first step is to plan everything in advance. You need to let your staff know early, so they can get themselves ready by clearing out their desks and packing away their personal belongings. They can also pitch in with ideas to make the move go more smoothly. That, and you should tell them to maintain a level of courtesy.

Bear in mind too that if you plan carefully (and weeks / months in advance), you won't be rushing about when the deadline is sneaking up on you, that means there will be less stress involved and in turn, you and your team will be less prone to mistakes in the process. It also means that you can add up all of the costs and budget wisely – how much will the removal service cost, how much will it cost to get the new space up to code, etc. Budgeting is a crucial part of running any business, so this should be a snap for you!

It helps to hire professionals to help you with the move, rather than doing it all yourself. Unlike a house or flat removal, where it might be possible to do it all yourself with few problems. An office removal will require a lot more work due to the sheer volume of often expensive equipment to take care of. Even in a small office, it's not worth stressing over so it's worth investing some extra cash for a few extra hands.

It makes sense to hire a company simply because they know what they're doing – they're professionally trained to take care of the rough stuff, just like you're trained to handle the business and monitery side. They should be able to handle things. Well, as long as they're reputable, offer full insurance and are familiar with commercial moves. To ensure that they are; do some research on each subject just like you would with a home removal.

With the professionals handling things, it allows you and your business to carry on as normal (for the most part) during the move. This ensures that productivity won't take a dive just because your business needs to expand.

Movers aren't the only professional that needs consideration; consider one to help with the aesthetics of the new office. You're moving to a new area, why not go all the way and give a fresh look to the place too? Even if you don't think a new look is required, getting a professional to help with the fit and finish is a very good idea.

So, with these basics in mind, you can make sure your office move goes as smoothly as business as usual. A removal will breathe extra life into a company's office, no matter how successful it is. A new office will equal new opportunities and new staff. And with that; more room for expansion, more profits and more business opportunities. I hope this move will bring prosperity.