31 May 2016
Furniture Removals Brompton- Careful Preparation Will Reduce Stress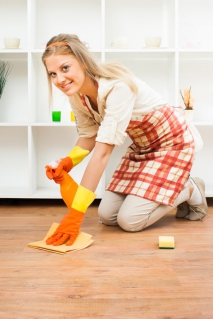 Relocation is a difficult task which involves a lot of hassle, but there are a few things you could do if you want to reduce stress while relocating your home. Read our furniture removals Brompton guide and plan your relocation to the smallest detail.

• Organize all your packing supplies. After you pack your belongings don't forget to label them with the room where they belong and a small summary of what`s inside the box. The more specific you are, the easier it will later be for you to put everything in place.
• Ask for your medical records from your doctor and look for another one if you are moving in a new area.
• Take the final reading and contact the utility companies to provide them with your new address.
• Also go to the post office and complete a form for a change of address. This will ensure continuity in your mail, and you won`t have to go back to your old house to get the mail.
• Look for a removal company to help you with your relocation. This will be an important factor in your removal as they will do most of the job for you.
• Don't leave the packing job for the last minute. Even if you think you don't have many things to pack, if you leave it for the last few days before your moving day you will realize there is not enough time.
• De-clutter your home before you move out of the house. This will not only help you decide what to keep and what to throw away but also make the packing task easier. You could also find a lot of things which you could donate to charity.
• Don't pack your valuables or important documents in boxes. These things are not meant to stay with the rest as many unpleasant accidents may happen. You should keep them with you or put them in a safety deposit box.
• If you hire a removal company, talk to your movers; tell them exactly what you want. This way you`ll make sure that everything goes according to your plan.
• Be careful with the fragile items. They need more attention and better packing so make sure you do everything to keep them safe. Also tell your movers which ones are fragile or simply label them with the "Fragile" word.

Relocation can be as stressful as you want it to be or as easy as you want. It all depends on your organizing. That`s why Brompton furniture removals created this easy list to act as a guide for you. Of course that this guide can be adapted to one`s needs and only comprises of the basic things you should do. If you want to make everything easier from the beginning, you could just hire a SW3 furniture removals company to do the job for you. This way, you won`t have to do much and you can enjoy your time, whilst moving as well. No stress anymore.